Pack News
Pack News
What the Entire Pack is doing together...
This Sunday, December 17th is our last meeting of the year. More exciting though is that it's also the popcorn splat party! Come see if your den leader will get hit by a pie in the face (hint...it has to do with how much popcorn their scouts sold)
Also this is your chance to get your pinewood derby kit so you have something to do over the holidays. See you then!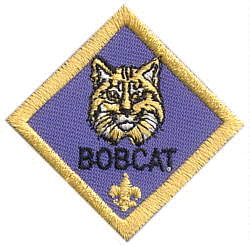 We will been meeting
this Sunday, November 12th
, due to the Thanksgiving holiday.
This is a great time to turn in your popcorn money & form since the deadline is the following Wednesday.
Also it will be time to turn in all forms (YPT certificates, Medical Forms) and pay your campout fees.
Please wear your full uniform if you have it as we will be handing out lots of recognition awards
The next Pack Meeting is our annual cubmobile race. This is similar to a soapbox derby. Cars are provided to the Dens but YOU MUST BRING A BIKE HELMET for the safety of all riders. 
Boys take turns riding and pushing across the racetrack
. 
Please wear your pack t-shirt instead of your uniforms. Things fly everywhere once we start racing!
Location is Yorkchester Academy 
901 Yorkchester dr 77079.
Park in the South parking lot for easier access to the running track.
There is no shade at this location, so you are encouraged to bring your camping chairs, and pop-up Covers, if you have them.
A short meeting will be conducted at the end of the races to give advancement and racing awards.
Save time on race day and
I hope you will join us at Pack 1040's September 17th Pack meeting (3:30 start) in the Multipurpose Room (School Cafeteria) for "Fun with a Purpose." Would you like to know what we're doing at this meeting?
We will start with a gathering game hosted by Den 5 Webelos, followed by a flag ceremony by our Arrow of Light Den, the Phoenix Den. The two Webelos Dens, Dens 5 and 7, will assist the Phoenix Den and the Pack leaders in a round robin of Cub Scout symbolism. The Cub Scouts will revisit the Scout Law, the Scout Oath, the Cub Scout Handshake, Sign, and Salute and the Motto. Any Cub Scout who hasn't earned the Bobcat Rank will have done so by the end of the activity. During that activity, Pack leadership will be available to answer parent questions, laptops will be available for online signup, and Pack t-shirts will be available for new Scouts and for purchase by returning Scouts. If any Scouts are new or have not received their new Rank book and neckerchief (please let us know need in advance), we can distribute those before discussing our popcorn sale fundraiser. We will then proceed to a short game and a cupcake distribution before our closing flag ceremony.
If you know a boy in grade 1st through 5th who would like to join Cub Scouts, please invite them. We particularly want to reach new 1st graders. Please share the invite in your media streams and those of your school and your other groups.
Long term calendar note: our campout, originally scheduled for November 3-5 has been rescheduled in response to damage to campsites. We are now scheduled for December 1-3 at Camp Bovay for Adventure Camp. See 
http://www.samhoustonbsa.org/adventure-camp
. Please let your Den leader know if you will, or cannot, make the campout.  
More information is available at the Pack website, pack1040.org, including a new Campout 101, Parent Information Packet, and a Quick Start Guide (see Documents).  
We have an ongoing need for leaders in the Pack. If you are interested in taking on a position and undertaking BSA training lets us know.
Scouts, old and new, had a blast cooling off from the Texas heat at our August event. We had a great turn out and all scouts had an opportunity to fulfill some requirements involving water safety and take the BSA swim test. Plus, scouts had a chance to hear the exciting news about this year's popcorn program, and enjoyed some yummy pizza to top it all off.
Beat the heat with our last Summer event. Join us for swim time, pizza, and get a head start on your popcorn sales. Scouts will have the opportunity to earn swim-related achievements, or just have a good time with friends old and new. If you know someone interested in becoming a scout, bring them along! It's a great way to show them what we're all about.
WHEN:
Sun, Aug 20, 2017, 3pm - 5pm
WHERE:
Village Place Pool at 11315 Lakeside Place, Houston, TX 77077. Home of the Villager Piranhas.
July 16 - 12:47 pm
We will be going ahead with the bike ride, as outlined in the
previous post
. Hope to see you there!
It's Summer and while we may be taking a little break from pack and den meetings, we are continuing to have fun with a purpose!
Join us for our July event: Bike & family fun
Bring your bike, rollerblades (helmets too please!) or just come to the Gazebo at Terry Hershey Park for some outdoor fun. At the end of the afternoon, we will have frozen treats to cool us down.
No uniforms required, just wear your pack t-shirt!
Sunday, July 16th, from 3-5 pm. Terry Hershey Park, North of Memorial near Eldridge - there is a gazebo by the parking lot there.