Pack News
Pack News
What the Entire Pack is doing together...
The
Spring Campout Page
is live with all you need to know for our upcoming trip to Huntsville State Park on April 6-8th. Please RSVP via
Scoutbook
.
Our next pack meeting (March 18th) will be a rocket launch. Please visit the
dedicated page
for details.
Make sure to build your rocket kit well ahead of time so the glue has time to dry.
On Friday, February 2nd, Mustang District leaders and supporters gathered for the annual recognition dinner. Pack 1040 was proud to nominate Dath Collins and Jim Hudson III as having made outstanding contributions to our pack this year. We thank them for their continued efforts and for living the Cub Scout Motto "Do Your Best" to the fullest.
We hope you and your family can join us for an evening to celebrate the founder of scouting, and all things cub scouts!
This Sunday, December 17th is our last meeting of the year. More exciting though is that it's also the popcorn splat party! Come see if your den leader will get hit by a pie in the face (hint...it has to do with how much popcorn their scouts sold)
Also this is your chance to get your pinewood derby kit so you have something to do over the holidays. See you then!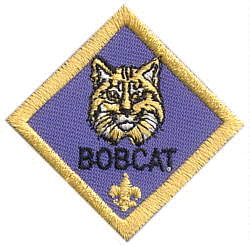 We will been meeting
this Sunday, November 12th
, due to the Thanksgiving holiday.
This is a great time to turn in your popcorn money & form since the deadline is the following Wednesday.
Also it will be time to turn in all forms (YPT certificates, Medical Forms) and pay your campout fees.
Please wear your full uniform if you have it as we will be handing out lots of recognition awards
The next Pack Meeting is our annual cubmobile race. This is similar to a soapbox derby. Cars are provided to the Dens but YOU MUST BRING A BIKE HELMET for the safety of all riders. 
Boys take turns riding and pushing across the racetrack
. 
Please wear your pack t-shirt instead of your uniforms. Things fly everywhere once we start racing!
Location is Yorkchester Academy 
901 Yorkchester dr 77079.
Park in the South parking lot for easier access to the running track.
There is no shade at this location, so you are encouraged to bring your camping chairs, and pop-up Covers, if you have them.
A short meeting will be conducted at the end of the races to give advancement and racing awards.
Save time on race day and